Hi all--I started a travel blog and wanted to share my post about our vacation at the PP Mayan Palace. We had such an awesome time and met so many of you great folks from this forum! Thank you all again for welcoming us with open arms!

T
www.BeInThePicture.com/blog
. Our hope is to move to Mexico in 5 years or so and I can turn my writing and photography into a new career from afar. Blogging from the Beach--sounds like fun, right?
​

​
[HR][/HR]
For our 15th anniversary, we decided to visit a part of Mexico that we'd never been to before–WITHOUT THE KIDS!! WAHOOOOO!






We chose the town of Puerto Peñasco, which is at the northern tip of the Sea of Cortez, also known as the Gulf of California. The Sea of Cortez separates Baja California from mainland Mexico and is about 680 miles long, and about 280 miles wide at the tip where Cabo San Lucas is across from Mazatlan.





Since there aren't any flights from the US at this time, we flew into Phoenix, AZ and rented a car for the 3.5 hour drive. It was a very easy 2.5 hour drive from Phoenix to the border, no traffic at all. Once getting into Mexico, you have to go through the town of Sonoyta for a few minutes, then it's open highway again. Crossing the border on the way down took only a minute, and only about 15 minutes of a line on the way back. We did a ton of driving and didn't feel unsafe at all. There was a military checkpoint one day downtown, but that made me actually feel safer. Other than watching for local drivers who think stop signs are merely a suggestion, this area is as safe as anywhere in the US, maybe even safer!





I think the Puerto Penasco Mayan Palace is the smallest resort out of all the Mayans! I love it!!! We're in the "new" building, which seems to be 1/3 done. PERFECT full ocean view. The area in front of this building was intended for a pool, but they're removing the last of it. I don't know what's slated for the future. Construction seems to have stalled and there's a crane, but no one's using it. No sounds other than the birds and waves. Heaven!!! The view from the opposite side was beautiful as well, overlooking the estuary and mountains in the distance.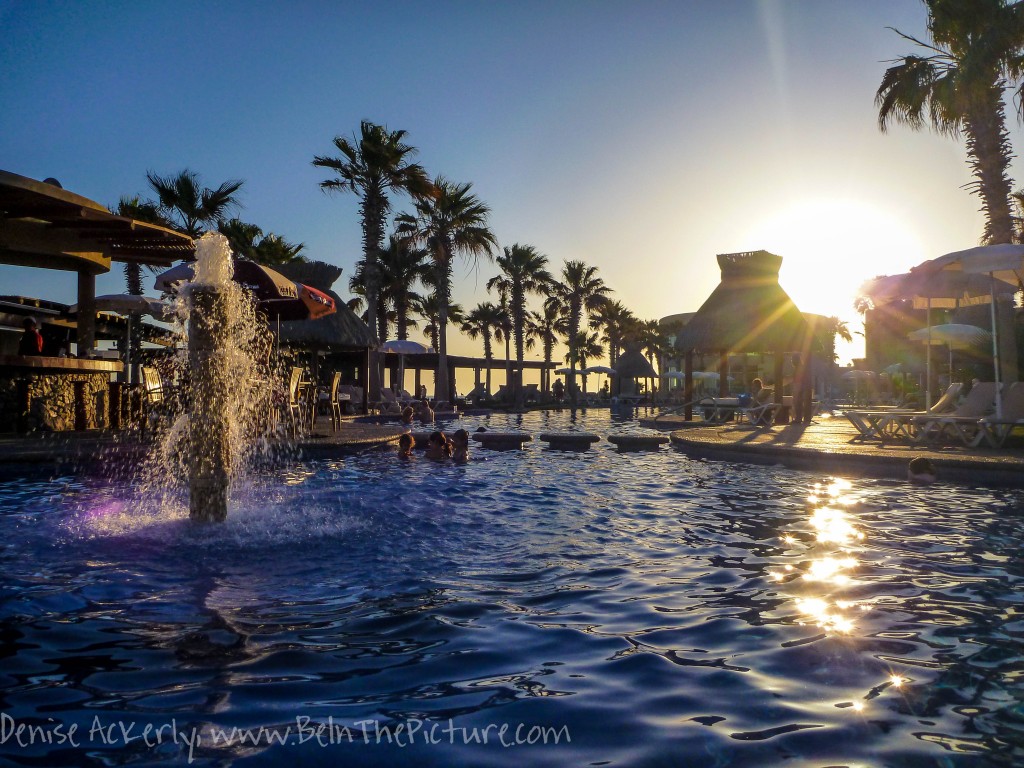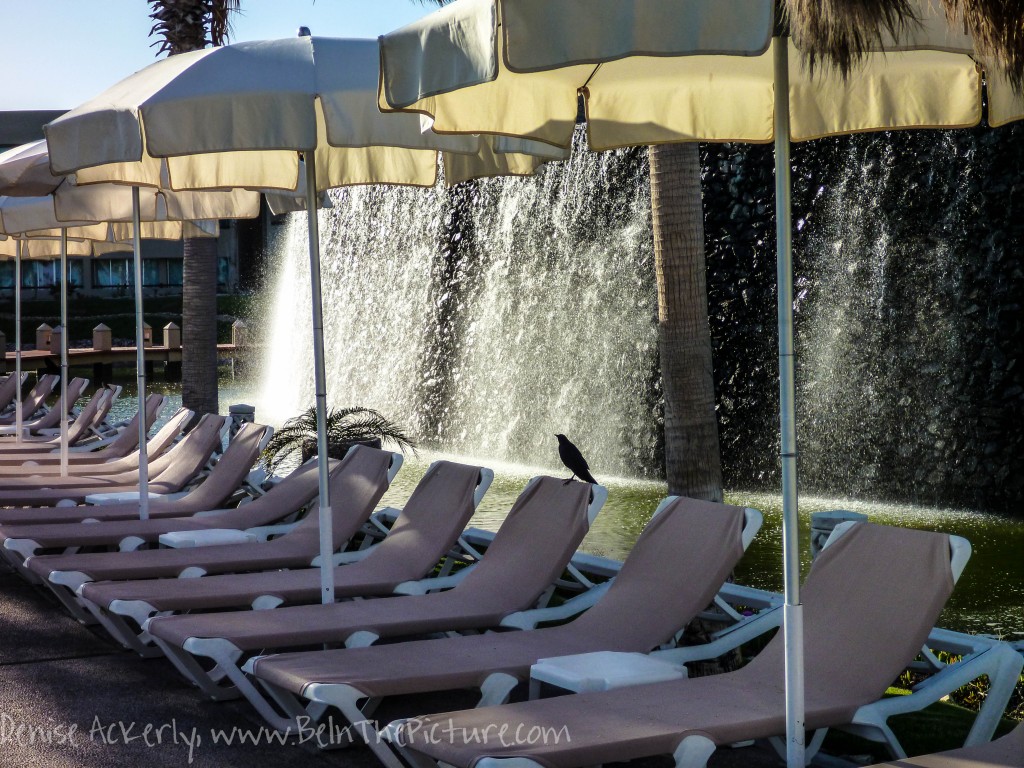 On site, there is the main restaurant (Bakal) for breakfast, dinner, and Sunday brunch. The poolside restaurant (Balché) is open for lunch and drinks through 7pm. The breakfast buffet was on the small side compared to other Mayan locations. There was an omelette station, a pancake and waffle station with lots of topping choices, a cold cheese and fruit station, about a dozen choices of hot luncheon foods, and a meat carving station. Way more than we could eat in any case, and it was delicious! ($250 MXN/about $17 USD) The dinner buffet was of a different theme every night, but we didn't get a chance to try it ($350 MXN/about $24). We ate lunch at the the poolside restaurant twice and enjoyed ourselves both times. I really enjoyed the crawfish soft tacos covered in sauce ($187 MXN/about $13 USD), and of course the AWESOME ceviche ($165 MXN/ about $12 USD). Be sure to take advantage of the roving happy hour 2-for-1 drink specials between the Lobby Bar and Balché. The regular prices of beers were $66 MXN/about $4.50 USD and margaritas were $85 MXN/about $6 USD. There were also some specials that looked good, but we didn't get to try. (The image below is from the activities flyer we got at check in and they noted the happy hour times for us.)



​
The map below is not to scale and I had to doctor it up a bit to show the buildings as a continuous image. The area in front of "Phase 2″ is all sand but is fenced off because of construction and does not have beach access. To get to the beach, you have to use the steps over near Balché. Also, the golf course does not come that close to the building.


​
Stay tuned for trip reports of some of our adventures around town!


​
Happy trails and have fun!

​